RETINOL - EVERYTHING YOU NEED TO KNOW!
Ever wondered what Retinol is, or what it can do for your skin?!....Well, welcome to your skin's new best friend!
I decided to focus this month's blog on something very close to my heart...Retinol (*she says with hearts in her eyes!!) Over the past few months I have had many of you ask me what exactly retinol is, when you should use it, how you should use it, what it does etc etc so what better way then to get down and dirty with a retinol Q&A! So without further ado, lets kick things off...
What exactly is Retinol?
Retinol is a form of vitamin A - to put it simply!
As a commercial skincare ingredient, retinol was initially used to help treat acne, blackheads and dead cell buildup in pores, but early on it was discovered that it also had useful properties in terms of helping reduce fine lines and wrinkles so much so that Retinol is now hailed as a miracle product for anti-aging! Retinol combats wrinkles, lines, folds and a loss of firmness by stimulating collagen and hyaluronic acid production. It has also been proven to improve skin clarity and texture, promote anti-pigmentation plus demonstrate anti-acne and pore-minimizing effects, all leading to a more youthful skin appearance and a healthy boost.
When should you start using Retinol?
Typically it is recommend to start using this product in your late 20's - anything earlier than this is a waste of time - it wont really do much for your skin except give you a mild form of exfoliation, of which, there are much better suited products out there for this. You may also find it is too harsh on your skin before this time. However, there is an exception to this which depends on your lifestyle and genes - if your a smoker, heavy drinker, highly stressed for example and you feel that your skin is not looking how it should for your age then, this may help - but on the whole, if you are in your early 20's - you don't really need it!
How do you use Retinol?
Retinol should be phased in gradually (start with a low % and work your way up over time. This will help with irritation.) You should apply at night on clean skin after cleansing. Avoid the neck and eye area.
You can use other products afterwards (layering is really popular at the moment) but leave a good gap to make sure it has been given a chance to absorb - 20 mins or so is fine!
Do not mix with acids (i.e. use at the same time of application).Acids are exfoliators, as is vitamin A. Using them together runs the risk of 1: potentially reducing the effect of the retinol and 2: over-stimulating your skin. Retinoids, especially those at the stronger end of the scale, are designed to irritate your skin so treat it kindly as you don't want to end up with a red, sore face! Retinol causes some photosensitivity in skin. That's why it should be used at night, followed by sun protection the next day - THIS IS A MUST! Recommended frequency of use varies by skin type and the amount of retinol in the product being used.As a guideline, start with every other night and work up to a nightly routine.
Why does my skin feel sensitive after using a Retinol?
While retinol works wonders for many, it is certainly not for everyone. For example, people with rosacea or eczema are not good candidates for retinoids because retinoids exfoliate your skin and may cause it to become sensitive. Your skin may peel, flake, turn red and become dry during initial use. It is key to use small amounts as you introduce it into your night routine. If your skin builds up a tolerance to retinoids and is not showing any signs of sensitivity, add a gentle face scrub a few times a week to your routine in order to clear the top layer of old skin.
How often should you increase the strength that you are using?
As noted before, always start with a low strength (for example a 0.3% - 0.5%) and build it up. I would give your skin a couple of weeks on each strength to make sure you are tolerating it well. The strength you should start with depends on age, lifestyle etc but the above guideline is a good place to start.
Can you use retinol while pregnant or breastfeeding?
With regards to Over-the-Counter Retinols, then yes, I would say you can use - no over the counter retinol is strong enough to get into the blood stream. HOWEVER - Please make a note that if you are or have been previously using a prescription Retinol then ALWAYS talk to your doctor - I would advise against this. Keep an eye on what certain brands are using in their retinols and what strength they are and if you are concerned or unsure then please do speak to your doctor.
What is my Routine at home and which Retinols do you love?
Its no secret that I have been using Retinol now for the last few years (I bang on about this to clients all the time...sorry guys!) and recently I have gone up a strength. My at home retinols include the likes of; Sunday Riley Luna Sleeping Night Oil - This is my go-to retinol and I LOVE it! The Ordinary Granactive Retinoid 5% in Squalane Again, anyone who knows me, KNOWS how much i go on about The Ordinary - they are such amazing products for the price point and really do work wonders! Finally, I also have the Drunk Elephant A-Passioni Retinol Cream - This is a stronger retinol at 1% and is what I have just started working into my night time routine. So far so good, although it is on the expensive side, I have heard good things and so far I am impressed!
Typically at night, I will double cleanse my face (this is a must if you wear makeup ladies!) after this I will then tone, use an eye cream and finally apply my retinol onto dry skin avoiding the eye and neck area.
I hope this has helped you on your way to incorporating retinol into your skincare regime - If you have any further questions at all then please do not hesitate to contact me and I will do my best to help!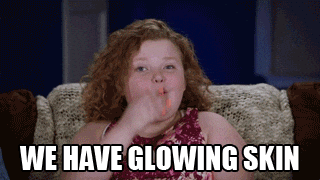 #retinol #retinoid #vitamina #antiaging #skincare #skincareblog #beautyblog #beautyblogger #beautybloggers #skinblog #acne #exfoliation #skinspecialist #facialist #celebrityfacialist #celebrityfacial #luxuryskincare #drunkelephant #theordinary #deciem #sundayriley #lunanightoil #cosmetics #dermaplaning #microneedling #mesotherapy #aesthetics