SPF - This season's must try buys!
Forget the days of being aggressively coated in thick, white lotion that clogs pores and causes breakouts. Its 2019 for crying out loud - and new formulas mixed with some seriously cool tech make for some very satisfying application!
Sun cream - love it or loathe it, needless to say that SPF is a necessity. Gone are the days of slathering yourself in baby oil as if you are ready for a slip and slide competition and frying yourself all day in the hopes of winning the tanning competition you secretly have going on with your friends! If you really want to get the best out of your skin and remain..you know, cancer free, then SPF is a must! Yes its true, Sun cream has a bad rep amongst a lot of you with skin concerns such as acne, congestion and oily skin but let me let you into a little secret...you no longer have to use the same cream that you would use on your body, on your face..*gasp*!!!
So, where do you start might you ask?! Fear not - take a look below at some of my top picks this season.
1) My Ultimate Go-To Sun cream - Institut Esthederm Adaptasun
Institut Estherderm Adaptasun Face Cream is a complete sun protection system that uses a patented ingredient called Adaptasun. This trains the skin to fortify itself at a cellular level, fighting free radical damage and stimulating the production and distribution of melanin which leads to a faster, longer lasting tan. UV Incellium works as an external protector filtering the harmful, ageing UVA and UVB rays.
2) Kate Somerville Uncomplikated SPF50 Soft Focus Makeup Setting Spray
If you use your makeup as an excuse for skipping SPF, Kate Somerville (and myself!!) are onto you! This mist offers some serious broad-spectrum protection and sets the base you spent half the morning crafting, using light diffusing silicon powder that mattifies and blurs. Yaaaas - get on my face!!!
3) Vichy Ideal Soleil Solar Protective Water Antioxidant SPF30
I know you've worked all year for this holiday, and will disregard all the advice ive ever given you about sun exposure, but could you at least pack this?! The fun comes in the form of antioxidant blueberry polyphenois to protect skin from a tan's ageing effects.
4) Caudalie Milky Sun Spray SPF30 and SPF50
After watching David Attenborough's 'Planet' on Netflix, I was shocked to see that some of the coral in Australia's gold coast looked more like Dorian Gray than a Sharks Tale. Thankfully, Caudalie's removed the main sun filters that cause coral bleaching. And really, what is better than knowing you are in David's good books..?!
5) DRUNK ELEPHANT Umbra Sheer Physical Daily Defence SPF 30
Probably the most wanted skin care range ever, Drunk Elephant is worth the hype – and then some... Founded by Tiffany Masterson, who wanted a clean break from toxins and the 'Suspicious 6' (essential oils, drying alcohols, silicones, chemical screens, fragrance/dyes and SLS) this brand has created a whole new category in the beauty space: 'Clean-Clinical'. It's finally here! Drunk Elephant's sheer, physical SPF30 sunscreen delivers a powerful broad spectrum UVA/UVB protection as well as helping protect skin against free radical and oxidative damage.
6) DR. BARBARA STURM Sun Drops
Described by internationally-acclaimed aesthetics doctor Barbara Sturm as 'your liquid sun umbrella', this innovative serum is formulated with SPF 50 to provide your complexion with comprehensive sun protection. Promoting the regeneration of damaged cell structures as it deflects the sun's skin-damaging rays, this versatile protector can be used undiluted or mixed with your face cream.
So kids, there you have it! I don't want to hear anymore excuses! Remember - SPF is the best Anti-ager you will EVER get!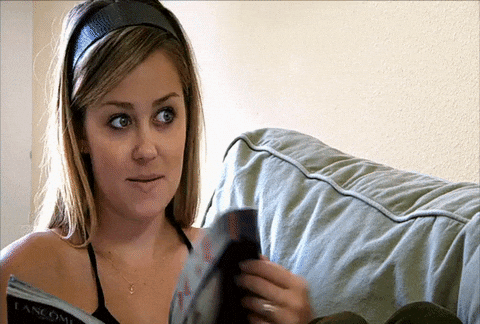 #spf #suncream #institutesthederm #cultbeauty #drbarbarasturm #caudalie #vichy #drunkelephant #katesomerville #skincare #skincancer #skinspecilaist #luxuryskincare #lbubeauty #spaceNK #facial #facialist #celebrityfacialist #celebrityfacial #internationalfacialist #skintherapist #skinexpert #acne #antiaging #pigmentation #melasma #pores #aesthetics